About
Designed to Perform. Built to Exceed.
Landmark Builders is a highly experienced and qualified turnkey design/build construction company. We specialize in pre-engineered steel buildings for a wide spectrum of industries and customer needs. When you work with Landmark, you get decades of construction insight, flexibility, and total commitment to absolute customer satisfaction.
Landmark Builders has earned a solid reputation for quality design/build construction services throughout the Colorado and Wyoming areas for over 35 years. Our seasoned and skilled workers understand the unique needs of each customer, and strive to ensure the building process is smooth and the final structure exceeds expectations.
We take great pride in a job well done, and as a full service General Contractor, we aim to build long-term relationships based on stellar performance, safe work practices, value, and integrity. Not to mention superbly built structures.
Our core services include pre-construction, construction, and project management. Our expertise extends into project design, site planning, permitting, site development, and a host of other in-house capabilities.
Ultimately, we are your singular source for design/build know-how and building excellence.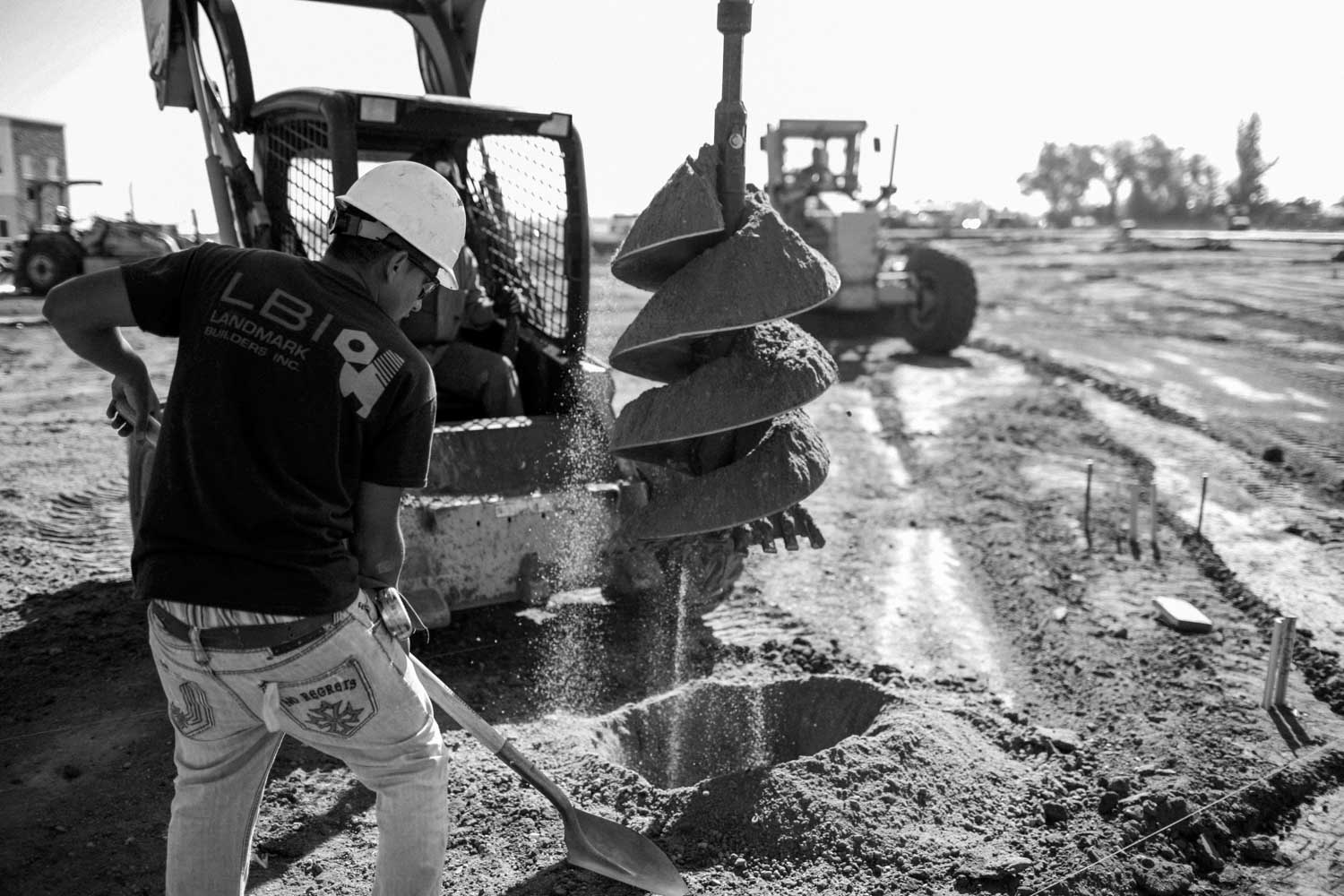 Butler Manufacturing enables Landmark to provide its customers with the best:
Metal Building Products
Industry Leading Roofing Systems
Engineering Services
Preferred Pricing
State of the Art PEMB Systems
Customer Service + Support
Services
From the Ground Up.
Landmark Builders is the total construction package. We employ some of the most skilled and driven workers in the business. Our expertise and decades of construction experience enables us to take on virtually any job no matter how large or small.
Although we are primarily focused within the Colorado and Wyoming territories, our builders have experience constructing throughout the United States. From the "ground-up" to raising your flag, we do it all and do it well.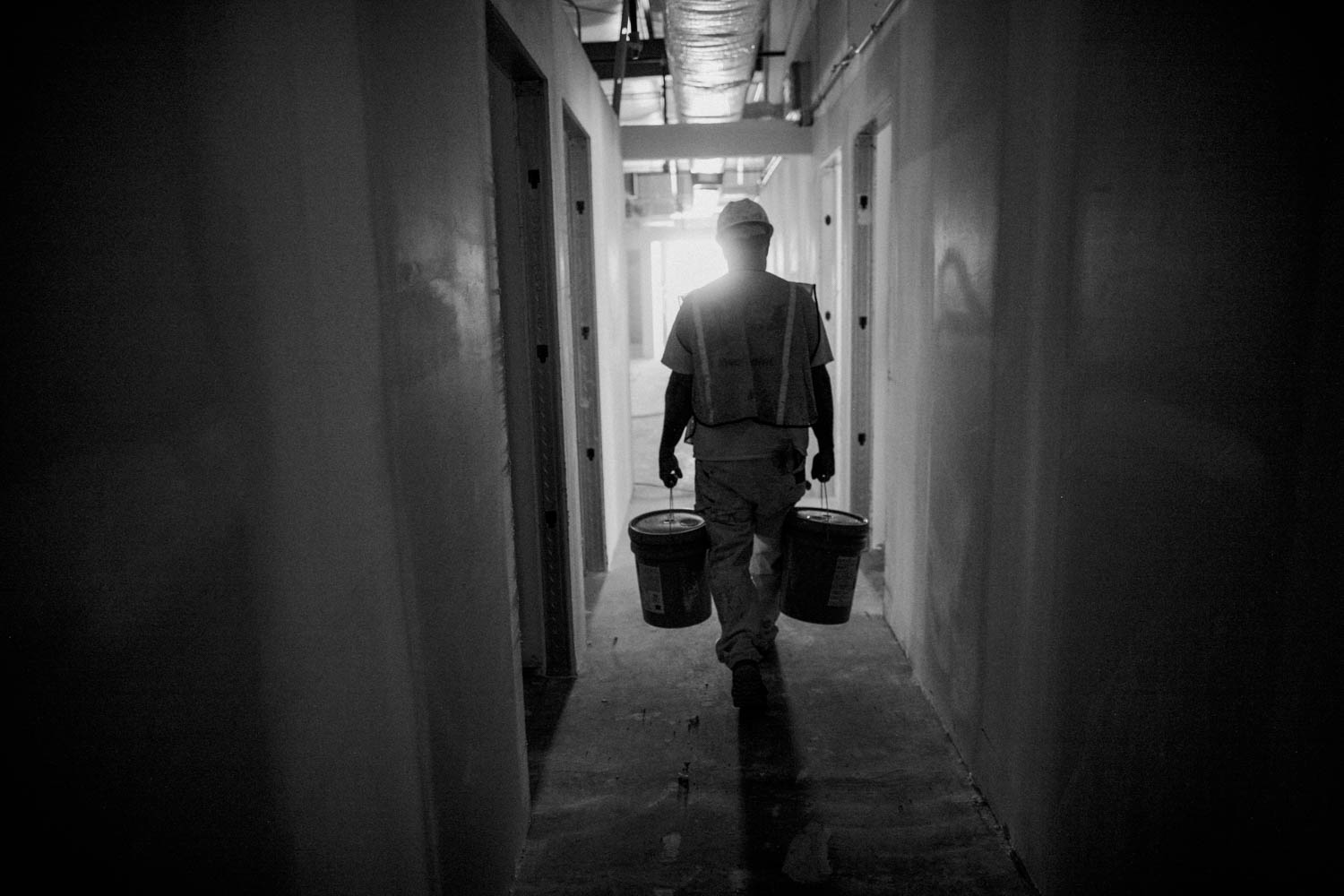 Measure twice cut oncePre-Construction Services

We take the old adage of "measure twice and cut once" to heart. Our attention to detail and careful planning during the pre-construction phase provides the basis to complete our jobs on time and on budget. Experience is by far the best teacher, and we have gleaned our share over the decades. This earned understanding lets us bring the necessary perspective to conduct our due diligence and pre-build services.

Preliminary Budget/ Cost Modeling
On Screen Take-Offs
Scheduling
Zoning and Code Compliance
LEED Consulting
BIM (Building Information Modeling)
Value Engineering
Expert Cost Estimating
Architect & Engineer Team Selection
Site Selection Evaluation
Phasing Owner Furnished Equipment
Subcontractor Pre-Qualification
Bid Packaging

You get your money's worthConstruction Services

It's been said many times "you get what you pay for". When you get a structure built by Landmark Builders you definitely get your money's worth. We leverage the quality materials and structural frameworks offered by Butler Manufacturing. This gives us absolute confidence during the building processes knowing our efforts are being supported by excellent products. The combination of Butler structures and Landmark Builders' expertise, rival any construction combo on the market, both in cost to value and overall performance.

Permitting
Critical Path Project Scheduling
Cash Management & Detailed Cost Control
Cash Flow Forecasting
Safety and Risk Management
Expedited Material Procurement
Experienced Construction Supervision
Comprehensive Contract Administration
Quality Assurance Program
Project Commissioning
Project Closeout
Accurate As-built Documentation
Timely Warranty Response Process
Project Webcam
Catastrophe Assessment
Catastrophe Restoration

Experienced OversightConstruction Management

The building process is a fine balance between scheduling, resource allocation, and full circle perspective. We have these qualities and bring them to bear on each and every job we oversee. Not only do we have the necessary skills to successfully perform construction management, but we also take the time to listen to our customers and respond accordingly. You're in good hands with us.

Construction Management
Budgeting & Cost Studies
Consulting & Construction Recommendations
Conceptual Estimating
Delivery Method Selection
Design Team Selection
Engineer-Procure-Construct (EPC)
Materials Management
Project Management
Quality Assurance/ Quality Control
Scheduling
Highlighted Project
Anyone can say anything. We would rather show you.
Here are a few design/build structures that we have performed over the years.
APC Operations Center
The APC Operations Center building is a two-story steel framed office building of approx. 115,000 SF, located on a 15 acre site, which was also fully improved to provide surface parking for the occupants. The layout of the floor plan included three central core elements that house the centralized mechanical equipment and vertical circulation with stairs and elevators. The project scope of work included the complete interior fit-out.
Sample Clients
Don't just take our word for it.
The greatest indication of a job well done is repeat business. We've had the privilege of providing ongoing construction services for a wide array of reputable companies. At Landmark Builders, we provide quality built structures and determined performance.
Anadarko Petroleum Corporation
STARTEK
Schneider Energy Consulting
Ensign Energy Services
Vestas
Greeley-Weld County Airport
Landmark Builders is a longtime partner and supporter of the Weld Food Bank. They offer very competitive pricing and outstanding customer service. They are community oriented and care deeply about struggling families in the community. They are always the company I trust to handle our capital projects.

Bob O'Connor, Executive Director, Weld Food Bank